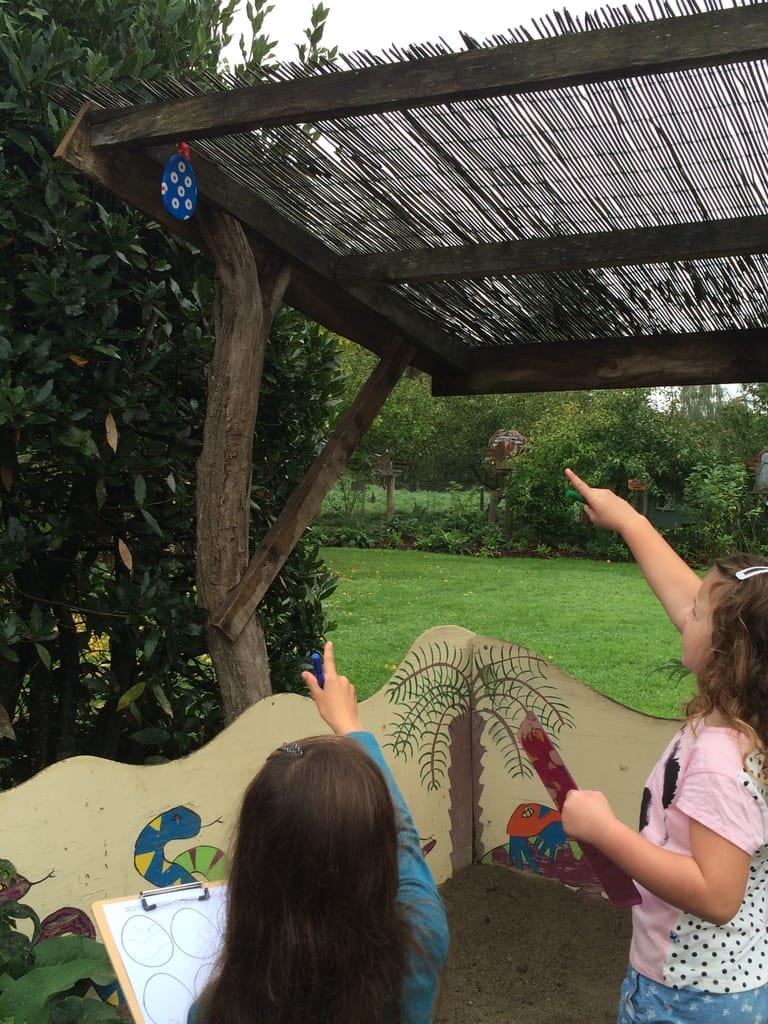 Everybody loves Easter. It doesn't come with the stress of Christmas, there is a 4 day holiday, long enough to go away and relax and there is of course all those delicious chocolate Easter eggs and hot cross buns. Steve, Harriette, Pip and I have always been lucky enough to be visited by the Easter Bunny who has hidden eggs in our garden and delighted us with the thrill of having to hunt for them.
With this in mind we have created The Great Jester House Easter Egg Hunt which started on Easter Saturday with a hiss and a roar as over 50 children throughout the day hunted for the beautifully painted eggs hidden in the garden. They recorded their finds and were then treated to an Easter cookie that they munched while designing their own Easter Egg in the      hope of winning a Jester House t-shirt.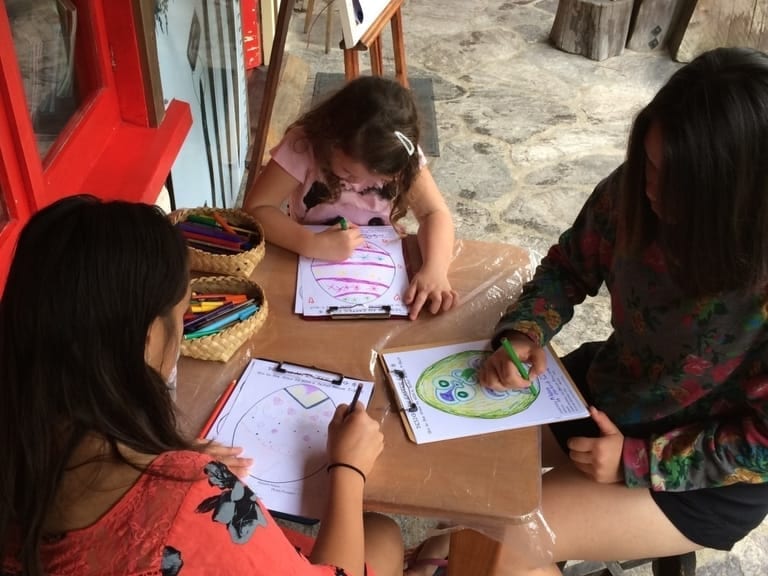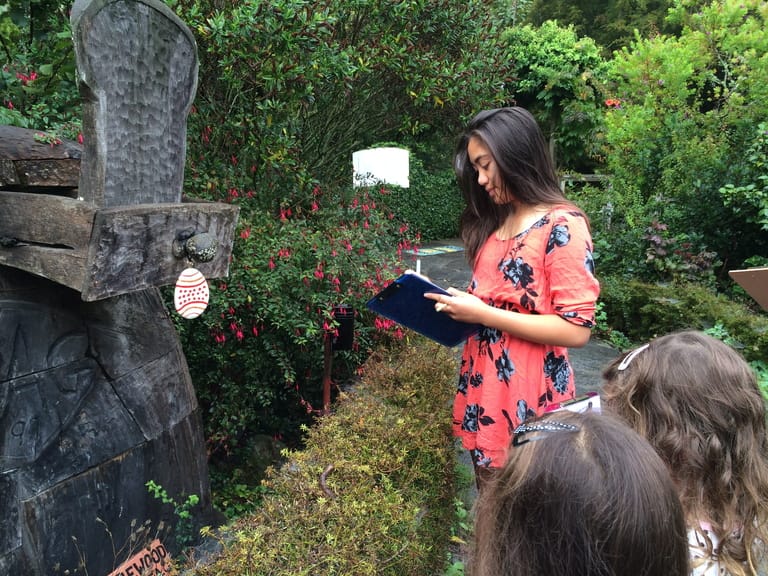 It was wonderful to see the children rushing hither and yon looking for the eggs with other children or their parents helping them out when they got a bit stuck not being able to find that last one. The designs they have drawn are gorgeous and inspiring.
The hunt will continue through the school holidays giving the children a fun activity to do while their parents can sit and enjoy a relaxed coffee.
Happy Easter/School Holidays to everyone from the team at Jester House.