Come And Enjoy A Fairy Tale Experience For All Ages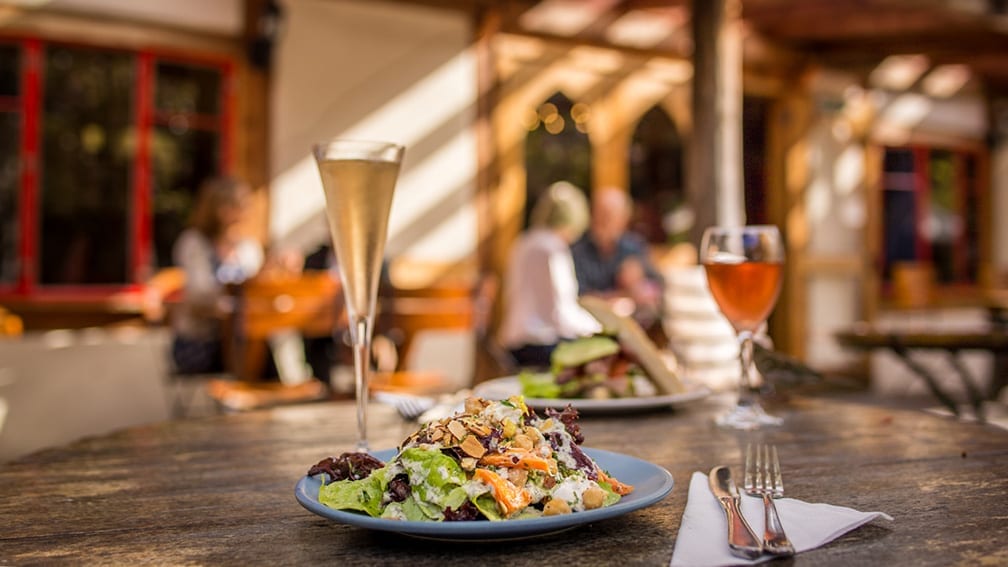 Delicious Food, Tasty Snacks, Local Wines & Beers
Your taste buds are sure to be satisfied with our range of breakfasts, lunches and tasty treats. Everything is freshly prepared on site using only the finest local ingredients wherever possible.
We have a range of dairy and gluten free options for those who have special dietary requirements.
Fun For Kids Of All Ages With Our Friendly Eels & Adventure Garden
We are a family friendly cafe, and children have enjoyed feeding our eels for almost 3 decades (and our eels love to be fed). We also a have large garden with lots of spaces to explore and activities to enjoy.
This makes it the ideal place when the big people like to relax, while the little ones run off steam!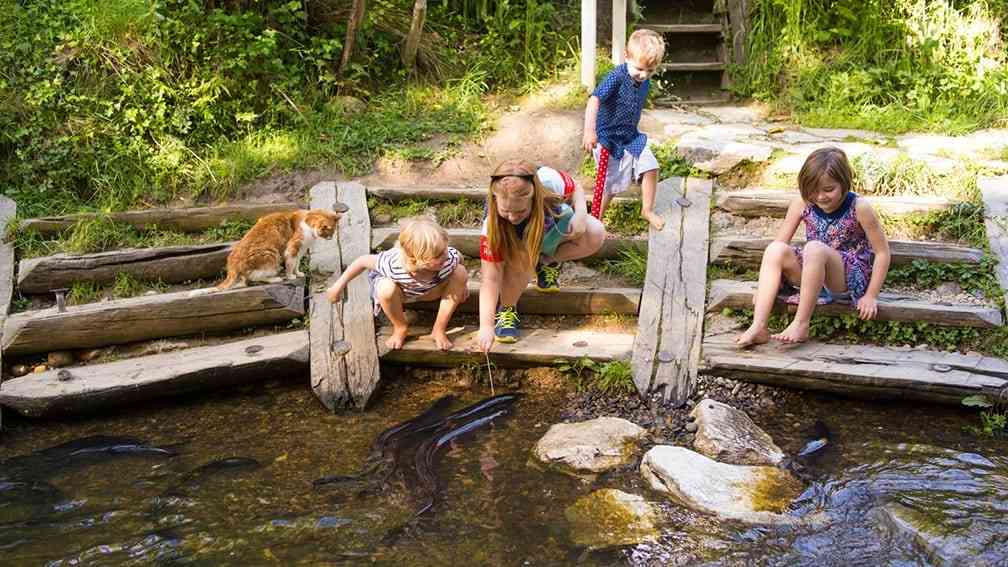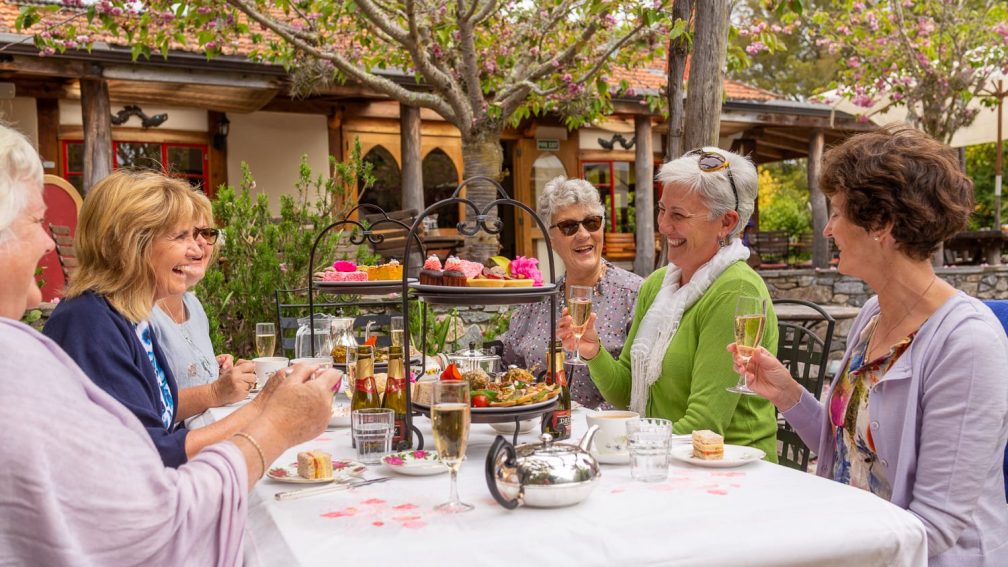 An afternoon tea experience that embraces traditional charm and style. Perfect for you to enjoy with your friends and family for any occasion.
The Perfect Place For Children's Parties & Other Events
If you are looking for somewhere to host a party then look no further. We have set 'party packages' where we take care of the organization stress for you. We can even manage the cake if you need.
We don't just cater for little kids, we can provide a venue for big kids too. Just let us know your needs.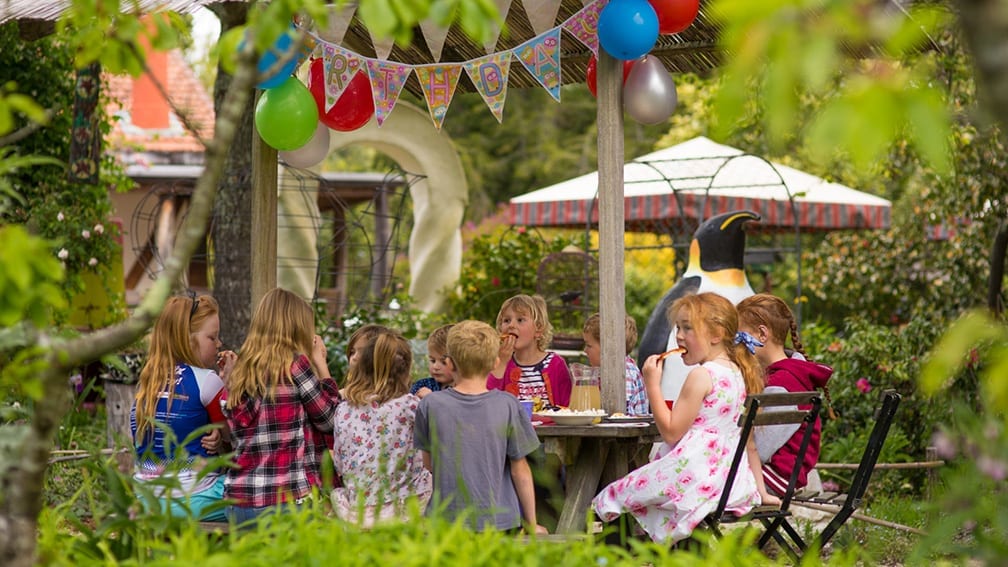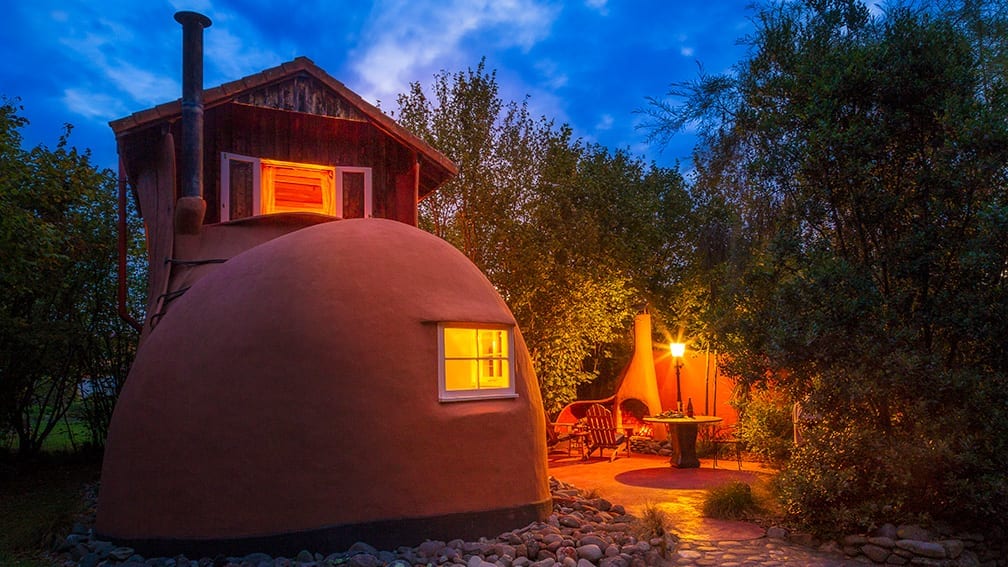 Enjoy A Romantic Getaway In Our World Famous Boot
Inspired by the classic nursery rhyme, our Boot B&B offers a whimsical place to get away from it all. The Boot offers total privacy, and a truly unique experience. 
Guests also get to enjoy a fresh cooked breakfast from the cafe as part of their stay. 
"The baking is amazing, Steve's garden concoctions a delight, they run school holiday events, a mad "Boot" B&B, the garden is a standout and the tame eels spooky-but-charming." 
– Catherine Smith, NZ Herald.
Join The Birthday Club &
Eat For Free On Your Birthday!
Here's where you come for unique experiences. Feed the plentiful eels, wander through the garden surprises and even stay the night in a shoe. Yep that's right a shoe! Or simple enjoy the cafe and country surroundings.
Anita Brown
18:29 12 Jan 19
Love this place. Great outdoor dining with plenty for the kids to do. Friendly helpful staff and tasty food...also Mussel Inn beer on tap!!! Bonus
Karina Amey
22:28 30 Dec 18
Lovely cafe, good food, great space for the family. Feed the eels in summer, explore the cafe grounds for fun with the kids.
Happy spot. Nice food in interesting surrounding. Suitable for all ages and a free meal on your birthday. Meet a happy 3 year old on his birthday.
Josephine Tucker
10:35 25 Nov 18
It's not just food but also a day out. The foods very organic and home grown you can taste the freshness. There is loads of thinking for young kids that keep them entertained for hours and eel feeding!
Daniel Rowse
00:28 17 Nov 18
What a fantastic place to go to drink coffee, eat and hang out with friends or just spend some time alone. Lovely setting beside the creek in amongst the trees. Very friendly staff who give efficient service with a smile. One of my favorite places 🙂
Kieran Mckay
21:09 17 Oct 18
Awesome awesome cafe with a difference. Love the composting toilet, unique garden and the eels. On the more conventional side the sandpit and playground is great. The food is delish. We pop in every time we are in nelson.
Aleisha Worthington
00:46 11 Oct 18
Loads of fun for kids & adults. A very magical place. Feed the eels for $2 and remind your toddler NOT to eat the food (raw meat) provided for the eels! Ha ha.
Excellent but because it is so popular sometimes the wait is lengthy! On a nice day a great outside setting...Family friendly & fun!
Diana Rainbow
02:34 26 Sep 18
Great place for food & coffee. Must do if you are in the area. Atmosphere, setting & service make it a place to visit.
Luana Hamilton
22:49 20 Sep 18
All good except spoiled by being charged an extra 50 cents for a cup of hot water, cold water makes my fillings painful. I had purchased a meal and coffee $ 27.00. Cold water is no charge and the only difference is the cost of heating a cup,of water, come on!I received a phone call to say they have reviewed and in future will not charge for hot water when coffee etc purchased, well done, so full marks on all counts.
Hilary Marks
00:46 05 Sep 18
My brief stop at Jester Cafe was absolutely 5/5. I can see why this place was NZ Cafe of The Year once upon a time. The 'Sushi Bowl' was an inspired deconstruction and so fresh. Many thanks to the staff who accommodated my needs (ashtray, speedy meal). Beautiful surroundings, great food and service. Thank you!!!
Ben Barrett
08:18 10 Mar 18