The Little Free Library is now Open.
Little Free Libraries are a global phenomenon. Now, a new Little Free Library is open on the Tasman's Great Taste Trail at Jester House, joining the movement to share books, bring people together and create communities of readers. The small, front ‐ yard book exchanges number over 60,000 around the world in 80 countries – from Iceland to Tasman to Pakistan.
Little Free Library is a nonprofit organisation that inspires a love of reading, builds community, and sparks creativity by fostering neighbourhood book exchanges around the world.
Through Little Free Libraries, millions of books are exchanged each year, profoundly increasing access to books for readers of all ages and backgrounds.
We are proud to have a Little Free library outside Jester House and look forward to seeing the coming and going of books and being its creative stewards.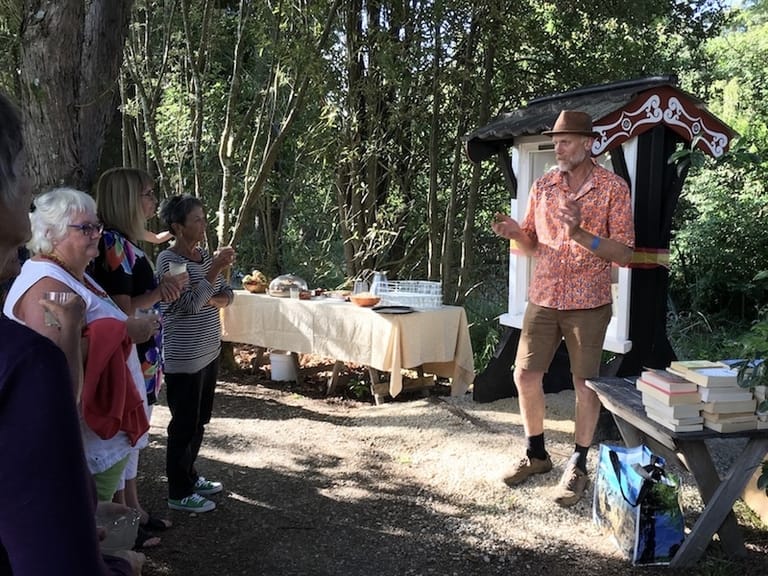 A Grand Opening was held on Friday evening with many books being donated and taken.
Speeches were made, cake eaten and lemonade drunk by neighbours from our wider community who came along to celebrate this new community asset situated on the Great Taste Trail outside Jester House.
It is open every day, 24 hours a day so you will never be short of a great read.
Take a Book, Share a Book, Donate a Book.
Feel free to stop by anytime.