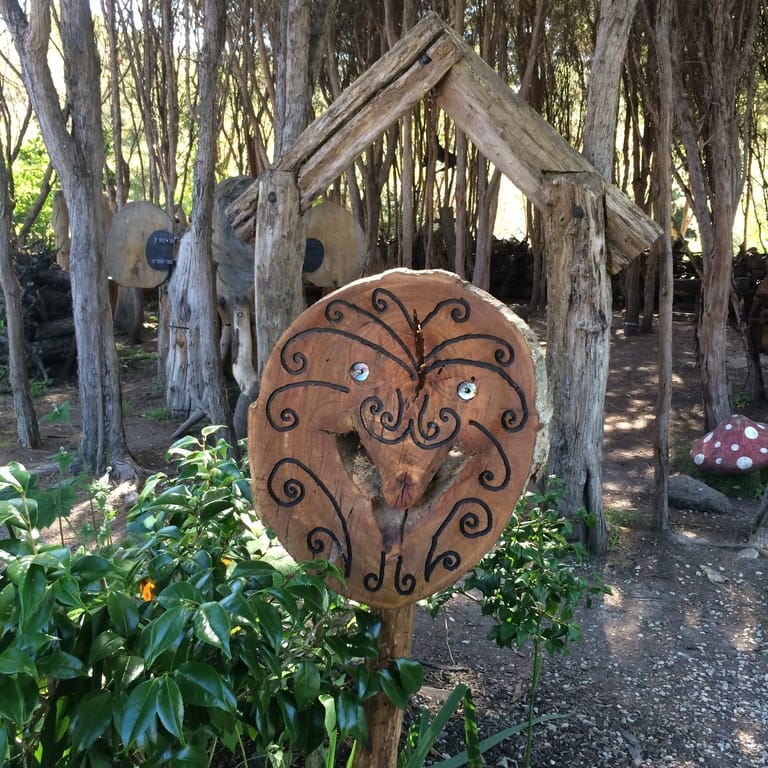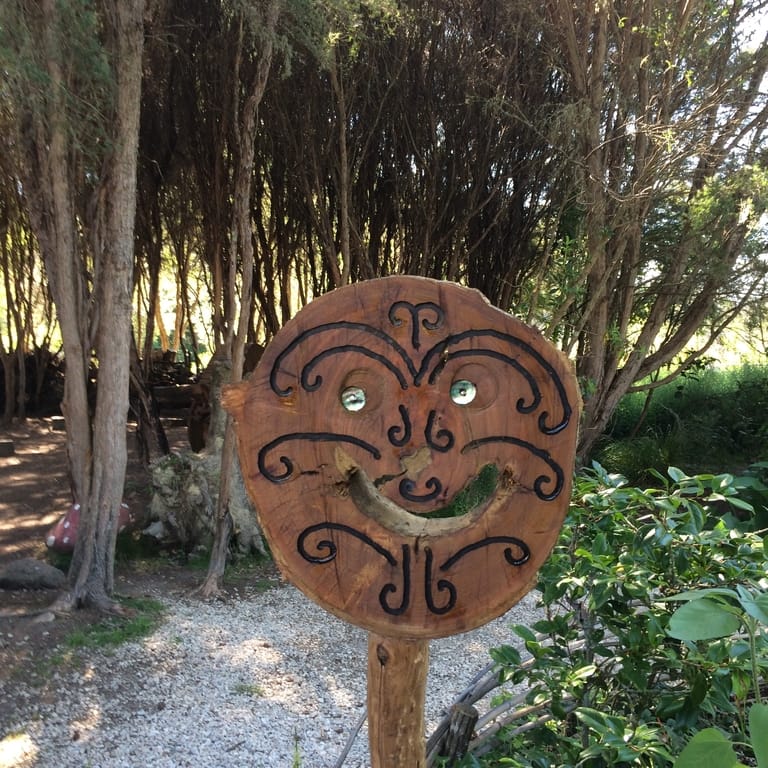 It is amazing what you find when you start filling the woodshed for the winter.  I started cutting up a big branch trimmed of our gum tree when I came across this smile.
As sometimes happens when you are dealing with wood, it will talk to you. It said "I'm to good to burn, I need to be seen. I have a job to do."
So the firewood mission was put aside for another day and I put on my creative hat. Following some research into te moko and noting the recurring patterns I made a few sketches.
It was then a process of fitting the patterns to the faces and using a plunge router to carve te moko. Some black paint, paua shell and a couple of coats of oil finished the faces. They were then mounted on robinia posts and set to stand as  nga tutei (sentries)
These two now stand as tutei on the path to the Enchanted Forest making sure your games are fun.
Now it is back to the firewood.