From my office I look down over the car park. Sometimes this is not a good thing as I witness some truly  unbelievable parking maneuvers.  On the positive side I also get to see some amazing vehicles pull in.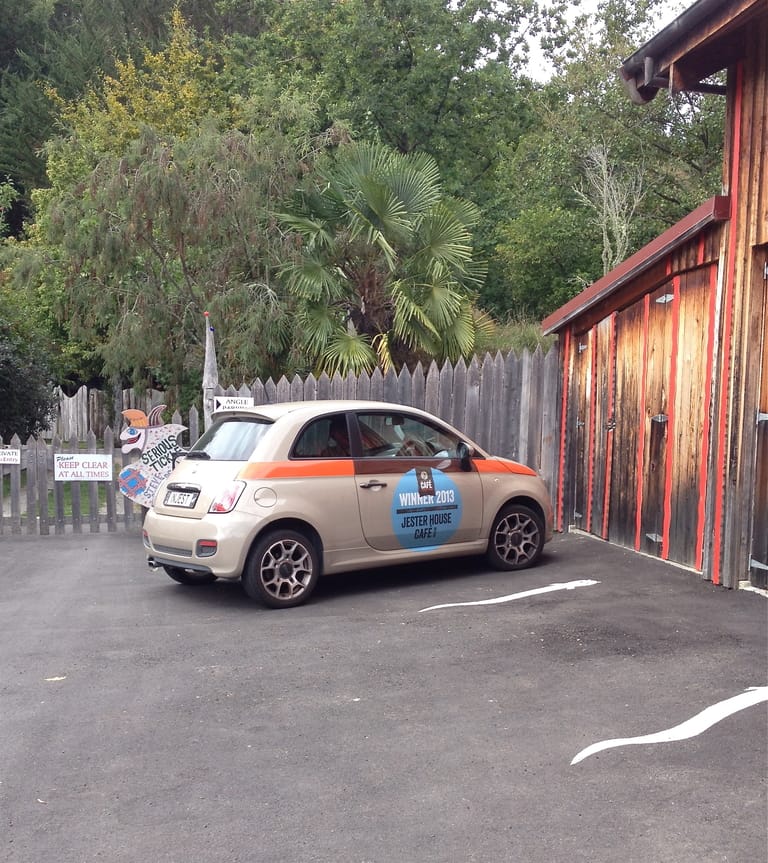 Today was one of those good days when the car park was filled with stunning Triumphs. They were the TR Register NZ on tour and had just come from Collingwood. This was their last stop of the rally. They were pleased it wasn't raining( most of the cars were topless) and were able to sit out in the garden to have lunch before they headed off in their own directions.
The cars were all splendid and obviously well loved. The drivers and their passengers were equally splendid and looked to be having a throughly enjoyable time taking these magnificent motors out for a jolly good spin.
They have now all departed and the car park looks decidedly desserted save for my little Luigi parked in the corner.
He may not be as shiny as the Triumphs were but he is equally well loved